Is a protagonist and a LBX player.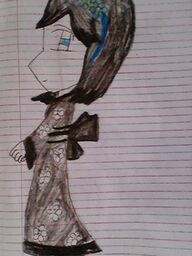 Appearance
Edit
She has a short, black hair with a blue flower headband and  a  fair white skin. She has blue eyes. She also has a black kimono with white flowers and black shoes. 
Personality and Background
Edit
She is a kind and polite person. She can read the memories and minds of people. She is also tried to be killed by her father because all of their families riches are going to her instead of to him.
CCM and LBX
Edit
She has a CCM almost like Hiro but colored white instead of blue. Allof her LBXs are made by SAP.
- Medussa
- Ice Ribbon
- Dark Aphrodite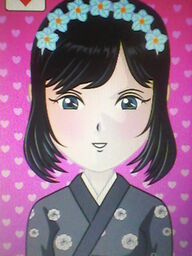 Jinri Ayala

Name

Jinri Leovina Ayala

Age

15

Gender

Female

Affiliations

NICS,Seekers,SAP

Occupations

Student,LBX Player

LBX(s)

Medussa,Ice Ribbon,Dark Aphrodite

Nationality

Korean